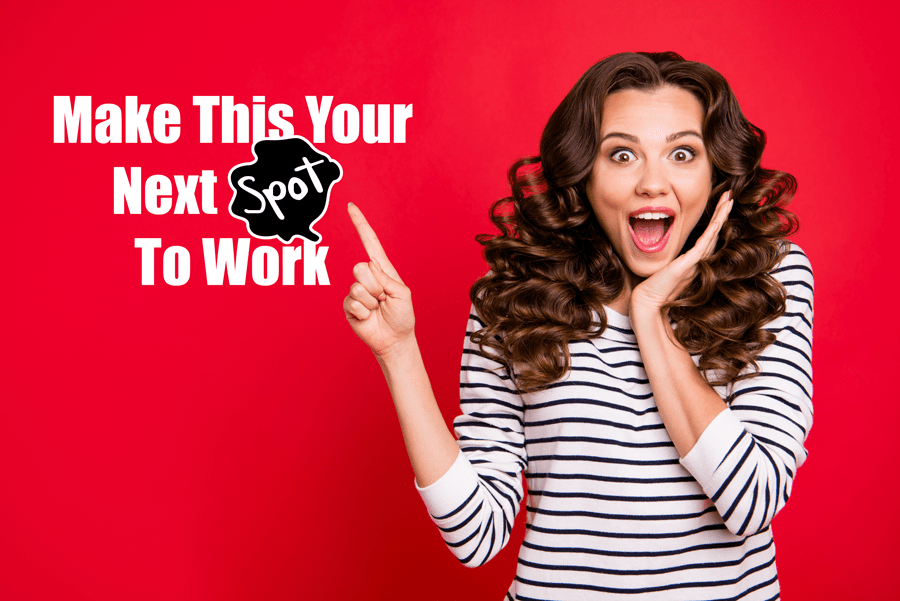 A laundry attendant at Spot is the heartbeat of the company. You will be our face to the community and need to have a servant's heart. If you love laundry as much as we do, and love to do a great job wherever you are then this may be the employment opportunity for you.
Locations Hiring:
Hillcrest, Frederick, MD
Southgate, Chambersburg, PA
Number of Open Positions: 
3
Requirements:
Positive Attitude, Dependable Mode of Transportation ,Capable of lifting up to 50lbs, Ability to clean, bend, and stoop, No allergies to dust, laundry detergents, or anything laundry related.
Job Responsibilities:
Wash, Dry, and Fold Laundry
Iron laundry
Customer service and assistance
Stocking vending machines
Cleaning
Computer order entry and checkout
Check and clean equipment
Keep bathrooms clean
Take out trash
Customer assistance
Wear uniform
Perform other duties as assigned by management
Spot laundromats is a great place to find employment, each of our attendants brings a unique personality and is essential to the success of the company.
This family-owned and operated laundromat offers you a flexible schedule, and the chance to work with a lot of great people.
There are 7 Spot laundromats in the tri-state area, and each serves its customers with a clean, well-lit facility. As an attendant, you will have the opportunity to make the laundromat warm and inviting to our guests. You will be responsible for the cleanliness of the facility and get the chance to give the customers a positive experience.
We do laundry, so you don't have to, is our motto and as a laundromat attendant at Spot Laundromats you will get to wash, dry and fold laundry for our customers. The smell of Snuggle fabric softener will greet you daily as you start your job.