Get $5.00 OFF
Sign up for our weekly emails and get access to birthday gifts, exclusive contests and more.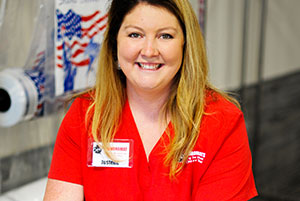 Spot Laundromats is a locally-owned and operated laundromat business with over 20 years of experience in the self-service laundromat industry. Each of our locations offers the industry's most innovative and energy-efficient equipment. Our fast washers, and hot dryers will get you in and out fast!
Our friendly attendants help make sure your time with us will be pleasant, and did we mention clean? We get it, laundromats can be dirty places, but at Spot we are proud of our spotlessly clean facilities.
Each Spot laundromat offers a variety of payment options. Choose from contactless payment options, card based, or coin operated. Whatever you need, we have options just for you. Visit one of our clean, customer friendly Spot Laundromats today.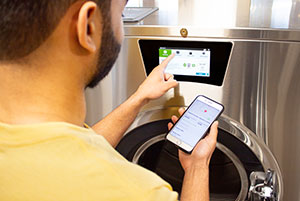 What Spot Laundromats Offer
Your Time Is Valuable to you and your loved ones. Our drop-off laundry services are better than a day at the spa.  Now we offer 2 laundry services for you to choose from.
Our Spot Run and Done laundry service offers you a fast same-day option for as little as $12.00. We will wash and dry your laundry for you. Or if you prefer, try our Wash, Dry and Fold laundry service. Whichever option you choose, we guarantee that you will be thrilled with our services.
If you prefer to do your own laundry, you can do laundry until your heart's content in one of our 11 Spot laundromat facilities.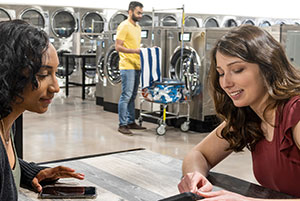 Our laundromats are clean, and our equipment is state-of-the-art. Get in and out faster with our high-speed spins, and hot, fast dryers. Our large equipment also allows you to wash comforters and large loads of laundry. We want you to be safe and feel comfortable during your time at Spot. Enjoy well-lit parking lots and laundromats with plenty of windows and lighting. We also have a 24-hour surveillance system there to give you peace of mind.
Each of the 11 Spot laundromats offers you plenty of folding areas and seating. Some of our other features include free air conditioning, WIFI, televisions and play areas. Ample laundry carts mean that you will always have a place to put your clean laundry. The vending areas at most of our facilities offer snacks as well as laundry day essentials
Laundromat Near Me
Spot has a self-service laundry near you. With multiple laundromat locations, we offer self-service laundromat locations in Maryland, Pennsylvania, Virginia, and West Virginia. Our Martinsburg laundry is open 24/7 and offers you the flexibility to wash your laundry when it suits you best.
Our laundry mat prices start at 2.50 and vary depending on the machine size and options that you choose. We do not offer dry cleaning services at this time. However, we do offer laundry services. Learn more about our wash, dry and fold or our wash and dry same-day services.
Spot Laundromat's Guarantee
Our team are experts in the clothes washing service and guarantee that whether you use our same-day laundry service or any of our services, you'll be 100% satisfied. Learn more about Spot on our About Us page.