Share your baby's photo to enter.
Spot's Baby Photo Contest
The 2022 Contest Winners!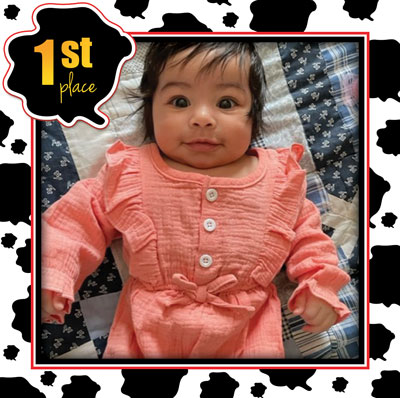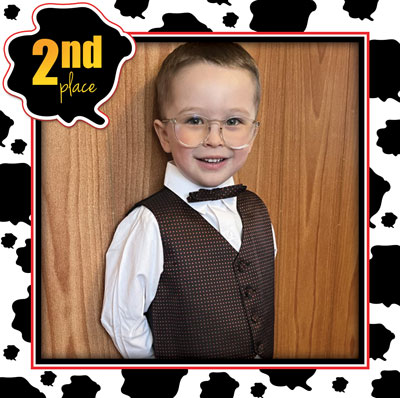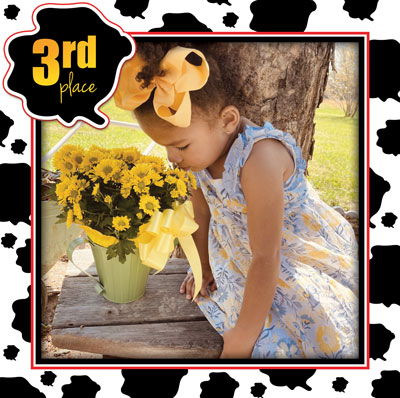 2022 Contest Entries
Voting ended at midnight on 05/05/2022
Official Rules for the 2022 Spot Baby Photo Contest
No Purchase Necessary. A Purchase Will Not Increase Your Chances Of Winning The Baby Photo Contest.
---
Eligibility:
This baby photo contest is open to individuals who are at least eighteen (18) years old, and (c) the parents or legal guardians of a child that is between one (1) day and four (4) years old as of the date of entry (an "Eligible Child"). Employees of Spot Laundromats can enter but are not eligible to win.
Entry Period:
The Entry Period starts at 8:00 AM ET, Wednesday, April 20, 2022 and ends at 11:59 PM ET on Wednesday, May 2, 2022.
Submitting Your Baby Photo Contest Entry:
Take a picture of your Eligible Child.

Your Entry may only include a single person – one (1) Eligible Child or (1) set of multiples (i.e., twins, triplets) – and you must be the parent or legal guardian of the Eligible Child in the Entry.
The Eligible Child must be appropriately clothed. Sponsor will not accept Entries with children who are not clothed.The Entry may not prominently feature any third-party trademarks, logos, artwork, or music. Moreover, it may not violate anyone's rights, including, but not limited to, copyrights or trademark rights.
The Entry may not contain any content that is inappropriate or indecent, as determined by Sponsor, in its sole discretion.
Sponsor reserves the right to disqualify any Entry that does not meet these requirements, as determined by Sponsor, in its sole discretion.

Submit Your Entry:

Email your photo to info@spotlaundromats.com
By entering, you represent and warrant that your Entry complies with all requirements in these Official Rules. Further, by entering you indicate your agreement to these Official Rules and Sponsor's decisions regarding the Contest, which are final and binding. Winning a prize is contingent upon fulfilling all requirements in these Official Rules.
Judging the Baby Photo Contest Entry:
Watch for your child's photos to go live on Facebook on 05/02/2022 at 10:00 AM ET. Then, get your friends and family to vote for their favorite baby photo before midnight on 05/05/2022.
Note that Spot will not tolerate foul language, negative remarks or customers removing photos from the contest. Any such behavior will result in being blocked from participating in the contest.
In the Event of a Tie
If there should be more than 1 photo with the same amount of likes, those contestants alone will have until 10:00 AM 05/06/2022 to get the most likes. Should this result in a tie as well, the contestants will have to be the first to answer a laundry trivia question messaged to them by Spot via FB messenger. The first person to correctly answer that question on messenger will win the contest for the place that they had tied for. Ties resulting in more likes than the 1st place winner will still keep the same place that they were breaking the tie for.
For example, if 1st place has 88 likes and 2nd place has 84 likes at midnight on 05/05/2022, but 2nd place has two contestants, and the tie breaking process takes the 2nd place winner to 89, that contestant will still remain in second place because they were not the FIRST photo to reach the top number of likes before the contest ended.
Prize:
Grand Prize $125.00 Spot Laundry Credit
Runner Up Prize $50.00 Spot Laundry Credit
Third Place Prize: $25.00 Spot Laundry Credit
Release and Limitations of Liability:
By entering, you agree to release and hold harmless Sponsor, its parents, subsidiaries, affiliates, and each of their respective officers, directors, employees, and agents (the "Released Parties") from and against any claim or cause of action arising out of participation in the Contest or use of any prize, including, but not limited to:
(a) unauthorized human intervention in the Contest; (b) technical errors related that may impede entry; (c) any claim or allegation that your Entry infringes any copyright, trademark, or any other intellectual property right; (d) lost, late, misdirected, or undeliverable mail; (e) errors in the administration of the Contest or the processing of entries; or (f) injury or damage to persons or property.
You further agree that in any cause of action, in no event shall the Released Parties be liable for attorney's You waive the right to claim any damages whatsoever, including, but not limited to, punitive, consequential, direct, or indirect damages.
Winner Information: After the winner is selected, information about the winner will be posted on spotlaundromats.com and Spot's Facebook page. By entering the contest, entrants agree that photos submitted can be used by Spot Laundromats for advertising purposes.
Sponsor: The Contest is sponsored by Spot Laundromats, LLC. 13015 Salem Avenue, Hagerstown, MD 21740