Salem Avenue Laundromat Address
Spot Laundromat – Salem Avenue
Hagerstown, MD 21740
Self-Service Hours
24 Hours a Day / 7 Days a Week
Accepts cash, and all major credit/debit cards, TANF EBT
Full-Service Hours
Mon-Fri | 9 am – 9 pm
Sat – Sun | 7 am – 5 pm
Accepts cash, and all major credit/debit cards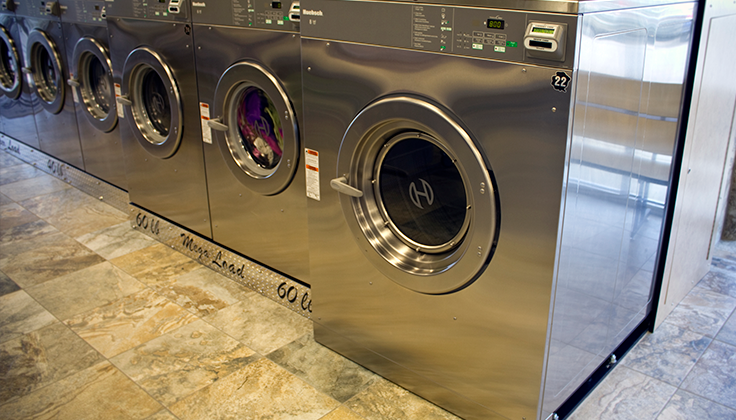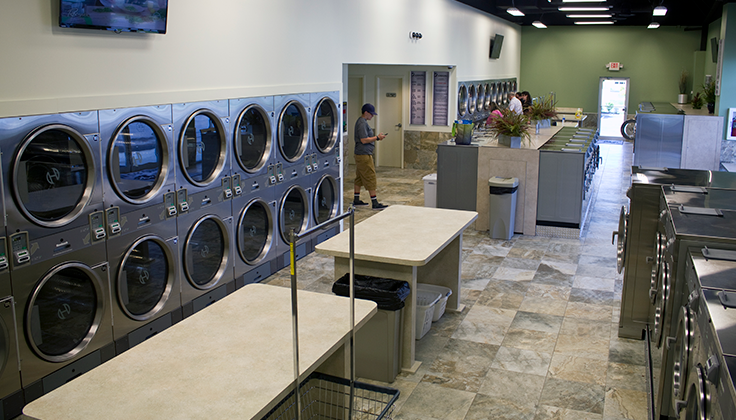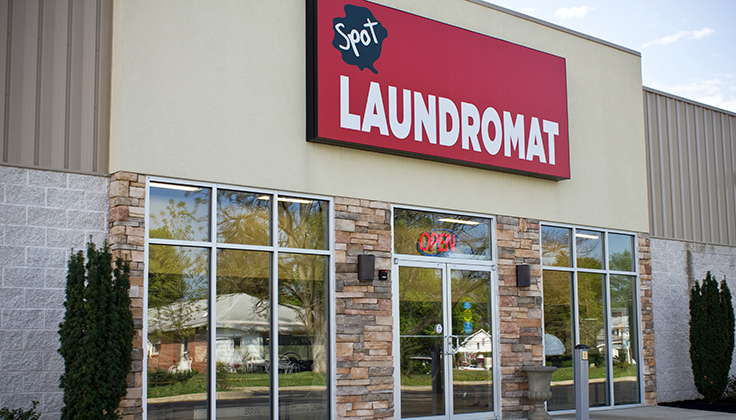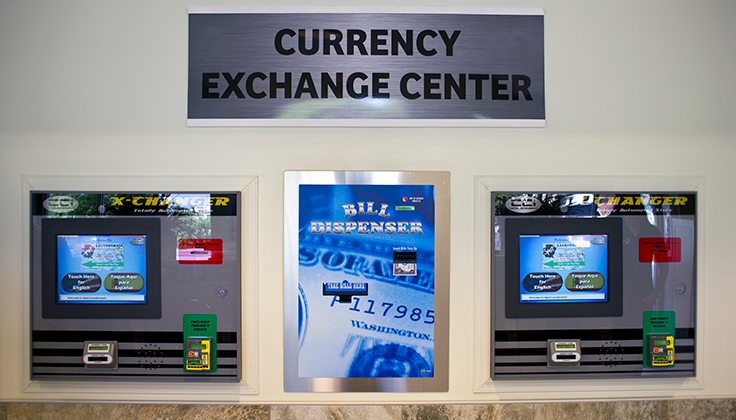 About Spot's Salem Avenue Laundromat
SPOT'S SALEM AVENUE LAUNDROMAT IS CONVENIENT
If you are looking for a conveniently located laundromat, look no further. Come visit our Spot Salem Avenue Laundromat location. Located at 13015 Salem Avenue in Hagerstown, MD. This Spot is situated just off of I-81 near Walmart. This fully attended laundromat allows you to choose between our full and self serve options. Brand new state of the art equipment uses a laundry card so that you can add money with cash or a credit/debit card.
SOME SPOT AMENITIES
Card Operated
Full/Self-Serve
Laundry Carts
Folding Tables
WIFI
TV
Air Conditioning
Ample Parking
Vending Machines
Bill Exchanger
Outdoor Seating
Picnic Area
Truck/RV Parking
LOCALLY OWNED LAUNDROMAT NEAR YOU
Spot is a locally-owned laundromat and we work hard to bring you a positive laundromat experience. The Salem Avenue laundromat has plenty of washers and dryers in a variety of sizes to ensure that you can get your laundry done when you need it done. This laundromat has it's own parking lot so you can be sure that there will always be plenty of parking available. Enjoy outdoor seating, picnic area, folding tables, laundry carts, and vending machines. Plus, bill exchanger, air conditioning, free wifi, a children's play area, and televisions are just some of the perks that that this Hagerstown laundromat has to offer.
LAUNDRY SERVICE NEAR ME
Services that we offer include drop-off wash, dry and fold laundry service. We will wash, dry, and fold your laundry to your specifications all within 24 hours or faster. You can even choose which chemicals you would like us to use, and specify clothesline or tumble dry. Tide and Snuggle detergent are our go-to options and bleach (as needed) unless you specify something else. If allergies are an issue just let us know so we can work with you. Whatever works best for you we hope that you will give our drop-off laundry services a try. We do laundry so you don't have to!
SALEM LAUNDROMAT NEARBY BUSINESSES
VARIETY
Spot laundromats prides itself on offering our customers a variety of laundromats to choose from, and if you are looking for a more full-service experience feel free to check out one of our other Spot locations.
BLOG AND EMAIL
If you just want to learn more about doing laundry, check out our Blog. If you also want to get discounts, and blog updates etc… from Spot, please sign up for our email newsletter that goes out weekly.
YOUR FEEDBACK
We love our customers, and absolutely thrive on your feedback (both positive and negative) that's why we encourage you to like us on Facebook, and give us your reviews on Google. Your information is what allows us to know when there is a problem and when you are really satisfied.