What Is the Best Time to Do Laundry?
Whether you do laundry at home or in the laundromat, learning the best time to do laundry can save you loads of time and money. So as a matter of curiosity, we just had to find out ways to save our customers both time and money. For this project, our research took us into the depths of Google to review the real time stats of Spot laundromats. We wanted to give you the most accurate information possible.
So, What Is the Best Time to Do Laundry?
For Speed
If your goal is to get in and out fast, then Spot recommends going during your laundromat's slowest times. More importantly, if everyone shows up at the gas pump exactly when you do, then you probably don't want to rely your own judgement. Therefore, we researched it for you.
Generally speaking the slow time at Spot laundromat seems to be when everyone else is getting ready for or recovering from the weekend. So while you may be wanting to focus on mowing the lawn on Thursday evening, out to eat on Friday night or overdosing on caffeine Monday morning, you may want to re-think your plan of action. Because as a matter of fact, those are some of the slowest and best times to be at the laundromat.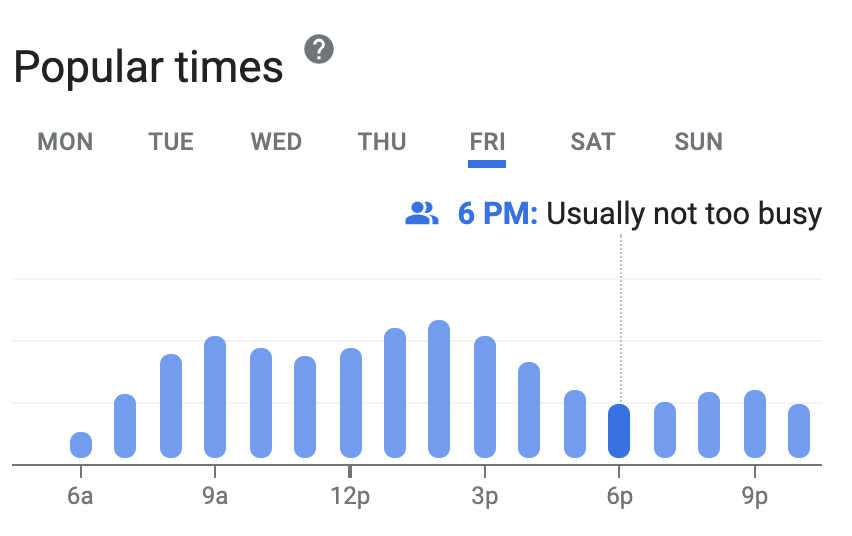 If you want to get more specific and find out the slowest times at a particular laundromat, just google your location. When the google maps listing pops up, just click on the Google Maps link to see the popular times. Remember, this is one of those times when you want to choose the least popular times.
For Cleanliness
However, if you require a spotless laundromat to do your laundry in and you also want to get in and out fast, then Spot recommends the early morning hours. Our laundromats will be at their cleanest before the mad rush hits, and usually those are more of our slow times too. So it's really a win, win!
To Save Money
Now to get to the fun part, saving money. While you can do a week's worth of laundry at Spot in just a couple hours, as opposed to an entire day, you may still want to do your laundry at home. To do this, you'll want to use your washer when energy consumption is at its lowest. Usually after midnight, but we recommend that you check with your energy company to make sure this is true for you.
To save the most money, ditch the dryer and use a clothesline. Spot offers some great tips about line drying, be sure to check them out. However, if you don't have time for all of that, or your zoning regulations forbid it, then once again, drying your laundry during off-peak hours is the best option for you.
Overall Best Time to Do Laundry Is:

As a quick tip though, any day during Spot's attended hours is the best time to do your laundry. Yes, we are pawsitively serious! Spot's laundry service gets you in and out super-fast, and we now offer you a Same-Day Drop & Run option to save you both time and money too. So let Spot do your laundry for you any day of the week. After all, we do laundry so you don't have to!