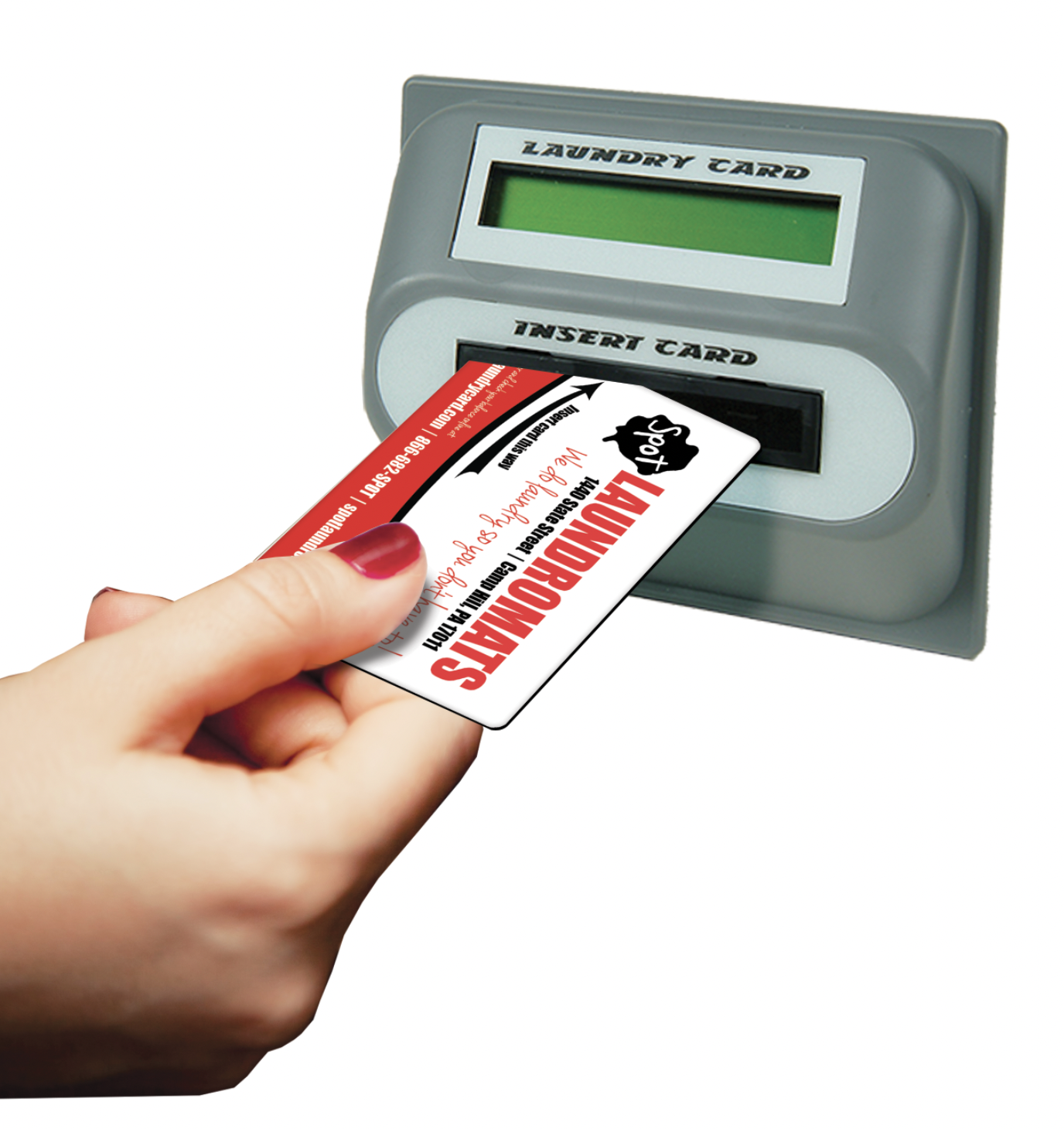 5 Common Laundry Card Questions
Your laundry card is the easy way to pay at many of our Spot locations. However, there are things about your laundry card that you may have questions about. Here are answers to some of our most common laundry card questions.
1 – What Is a Laundry Card?
At eight of our Spot Laundromats we use a laundry card system. This allows the customer to pay with, cash, coin or credit card. You will pay a $1.00 to get a card from the machine. Then you will add your name and phone number to get that money back. We do not use your information for marketing purposes. This info is only used in the event that you should lose your card.
1440 State St, Camp Hill, PA
429 South St, Front Royal, VA
1080 West Patrick St, Frederick, MD
268 Mid-Atlantic Pkwy, Martinsburg, WV
809 N Mildred St, Ranson, WV
13015 Salem Ave, Hagerstown, MD
245 Southgate Mall, Chambersburg, PA
17518 Virginia Ave, Hagerstown, MD

2 – How Do I Add Money To My Laundry Card?
It's easy to add money to your card. Just go to the kiosk located in the currency station, insert your card and follow the on screen instructions. Again, be sure that your card has your name attached to it so that we can transfer your money to a new card if needed.
3 – I've Lost My Card, Now What?
If you've lost your laundry card, we have a form that you can fill out to help you get your money back. Simply submit this form and someone will get in touch with you usually within 48 hours.
4 – I have Several Cards, How Can I Combine Them?
Using the refund request form, just give us all of your laundry card numbers, and we can combine them for you. Be sure to specify which one is the primary card.
5 – Do I Need a Different Card for Each Spot Location?
The answer to this question is yes, the card systems are designed for an individual location. So, if you live in the tri-state area and visit a different laundromat. You'll need to get a card for this location. When you do this, we recommend that you only put the minimum amount needed on there to do your laundry so that you don't have a bunch of un-used funds on a card that you won't use for a while.
Answers To Other Common Laundry Card Questions
Can I cancel my laundry card?>>
How do I check my laundry card balance?>>
Show me how to start a card operated washer or dryer?>>
Why should I register my laundry card?>>