Pilling Fabric Solutions Tested
If your favorite sweater, pillow or even sofa has started to look a little shaggy, then we've got some good news for you. We've tested out some fabric shavers and have the scoop on which fabric shaver works best for pilling fabric.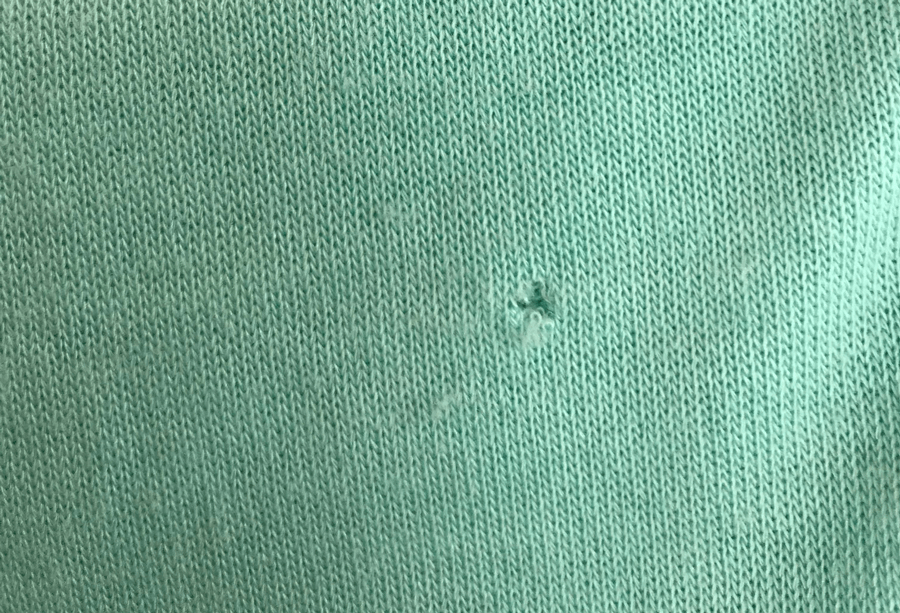 The Conair fabric shaver is battery operated and small. This makes it the perfect shaver for delicate fabrics. As you can see above, shavers can damage the fabric if you aren't careful. That's why the Conair is a safer option for knits and delicate fabrics.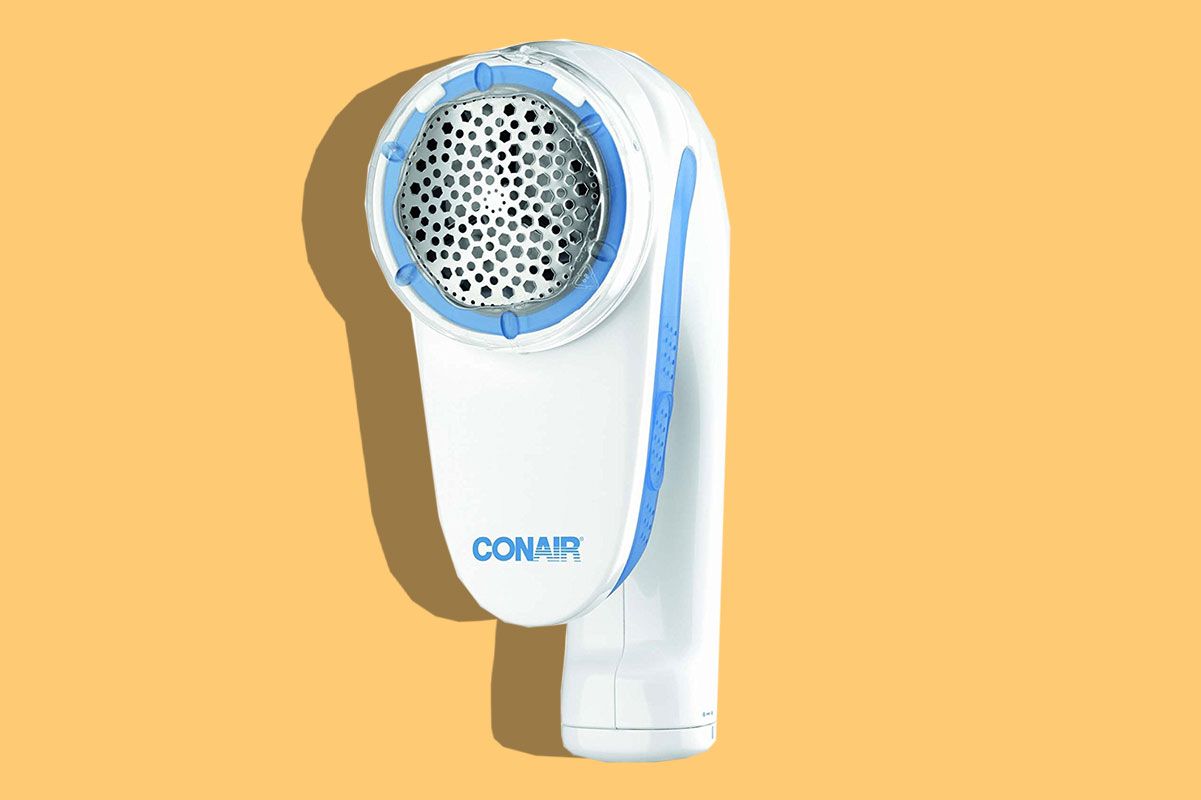 It would also be perfect to toss into a suitcase. Another great perk is that this fabric shaver also offers you different level settings for the blade.
Other Pilling Fabric Removal Options
What we didn't like about it? It was battery operated, and on bigger projects, the battery life was short lived. We also found it was no match for the pilling fabric on heavier fabrics like my sofa. As a matter of fact, while doing the sofa, I had to replace the batteries three times, and empty the lint canister endlessly. Another negative with this fabric shaver, it took a very long time to do bigger projects.
But for that delicate sweater or your favorite pants, the Conair is a great tool. Quick tip! Be careful and keep the fabric taught while working with it to avoid cutting the fabric.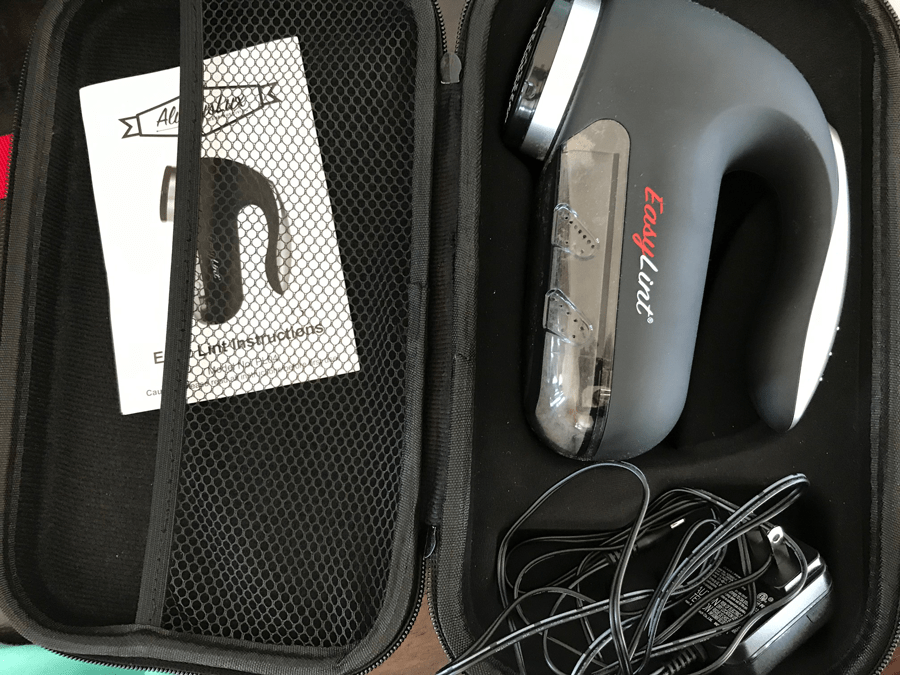 Always Lux Fabric Shaver Wins!
Keeping my sofa neat and my pillows looking great is super important, and I hadn't noticed but they had really started to look shaggy. Drastic measures were needed, and this sent me on the search of a bigger and better shaver. After combing through tons of Amazon reviews I found just that. It's safe to say that the AlwaysLux Easy Lint shaver was the one to try.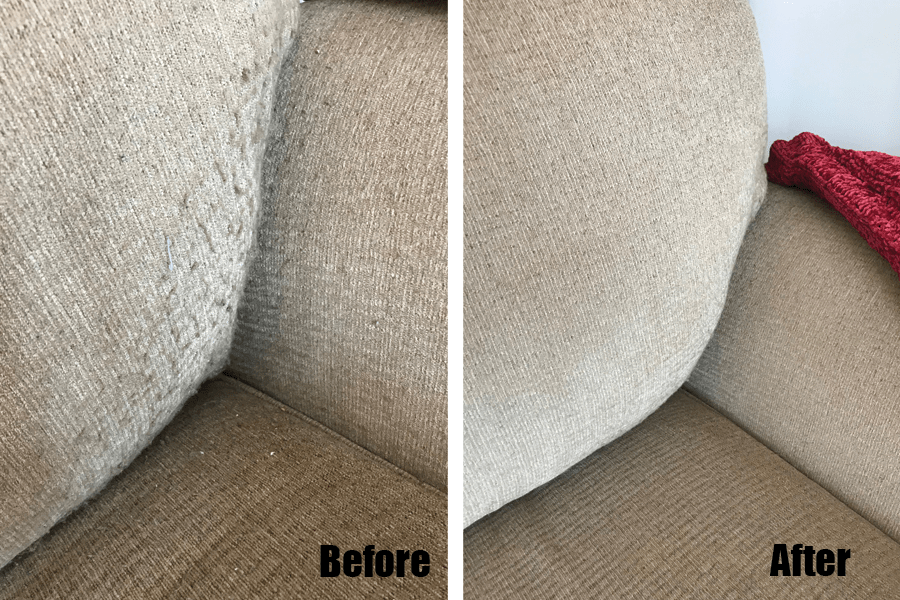 What Do We Love?
The power cord keeps you shaving lint for a lot longer without having to replace batteries. Even better, if you want to go rogue it also has a battery backup.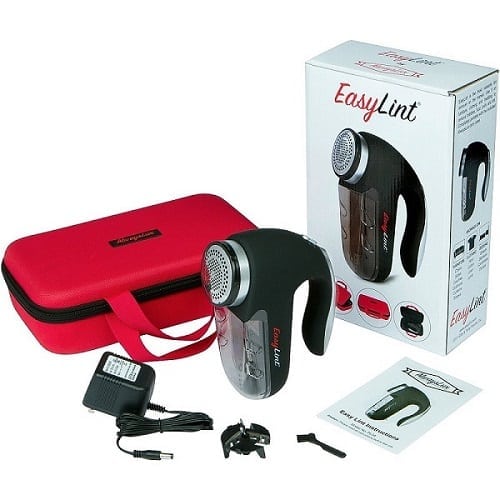 It has a larger surface area on the head and a bigger lint canister. These two perks combine to make this the ideal lint remover for those large projects.
The blades are replaceable, and there is a lint brush to clean the blades, plus it comes with it's own carrying case, making it a winner for that organizer out there.
So if you have pilling fabric, give some of these options a try and tell us how they work for you. Or just bring it into Spot and let them do your laundry for you.