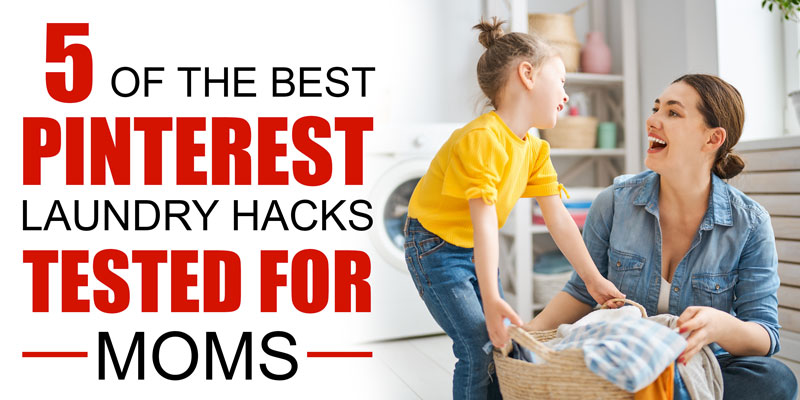 Pinterest Laundry Hacks Tested For You
We were looking for some fun laundry hacks but wanted to share only the best with you. So, we have delved into a bunch of Pinterest laundry hacks and in this month's blog we are bringing you the top 5 Pinterest laundry hacks. The best part is, that you can use these hacks at home and in the laundromat.
Time Saving Pinterest Laundry Hack
Sorting laundry is a time-consuming task, but if you want the best possible wash, it is an essential part of the chore. If you want to simplify this task, here is an easy way. Keep a separate, well-marked, laundry basket, or hamper for each type of laundry. The folks at Make It & Love It show you how to build a nifty storage cabinet just for this purpose. It's also a super space saver for those limited by space.

Organizing For Convenience
Organizing is so much fun for me! Because without organizing, I wouldn't know what I have or where it is at. But organizing also makes your home neater, and daily chores easier. My favorite storage solutions are glass apothecary jars. I use them for everything from mouth wash to wax melts, but then I don't have any kids either.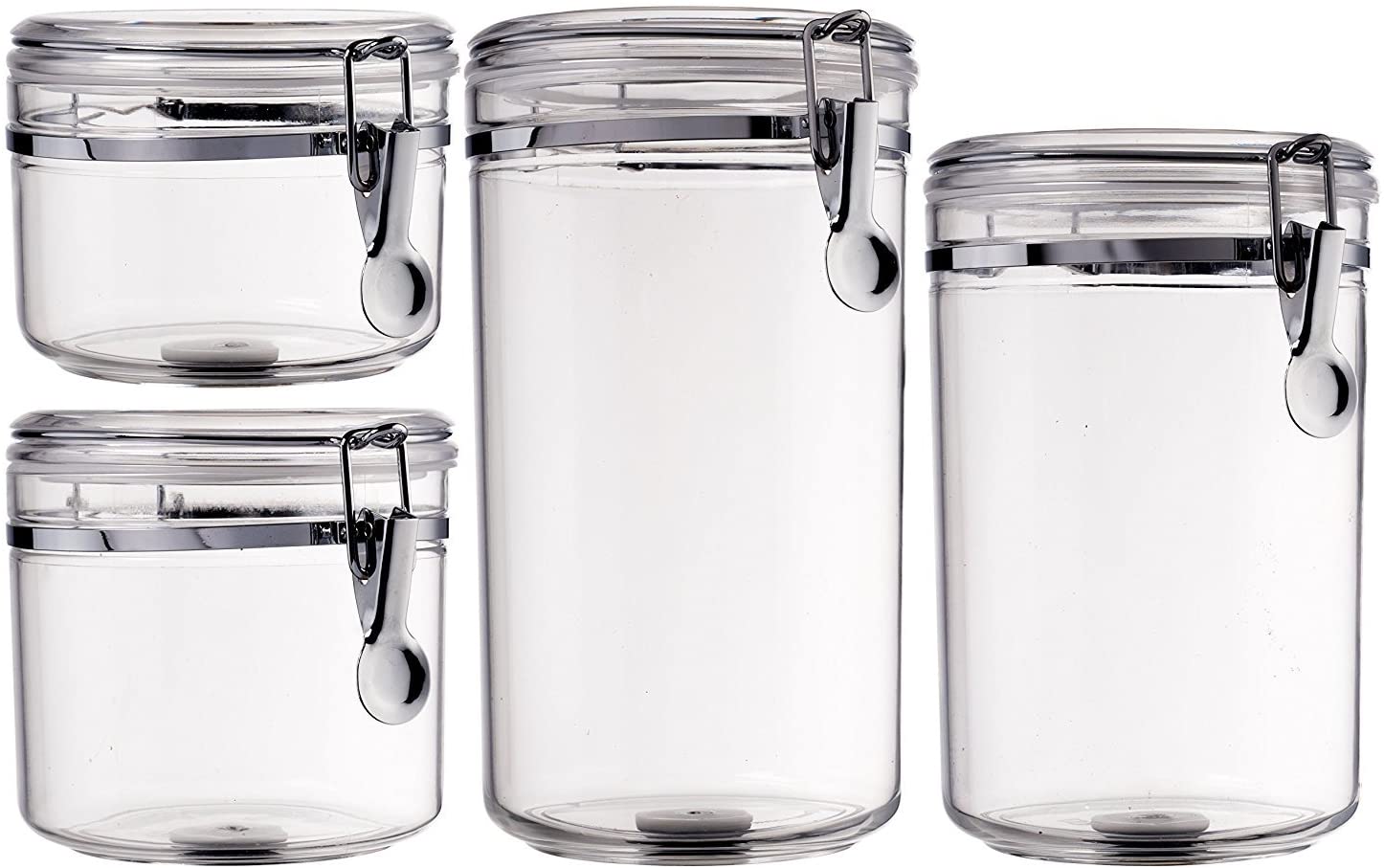 For a child-safe and lighter storage option, you could use these handy plastic locking jars. These are perfect to store detergent pods, fabric softener sheets, spare change, buttons, clothespins, etc… And if you are headed to the laundromat, just toss them in on top of your laundry or place them into a caddy.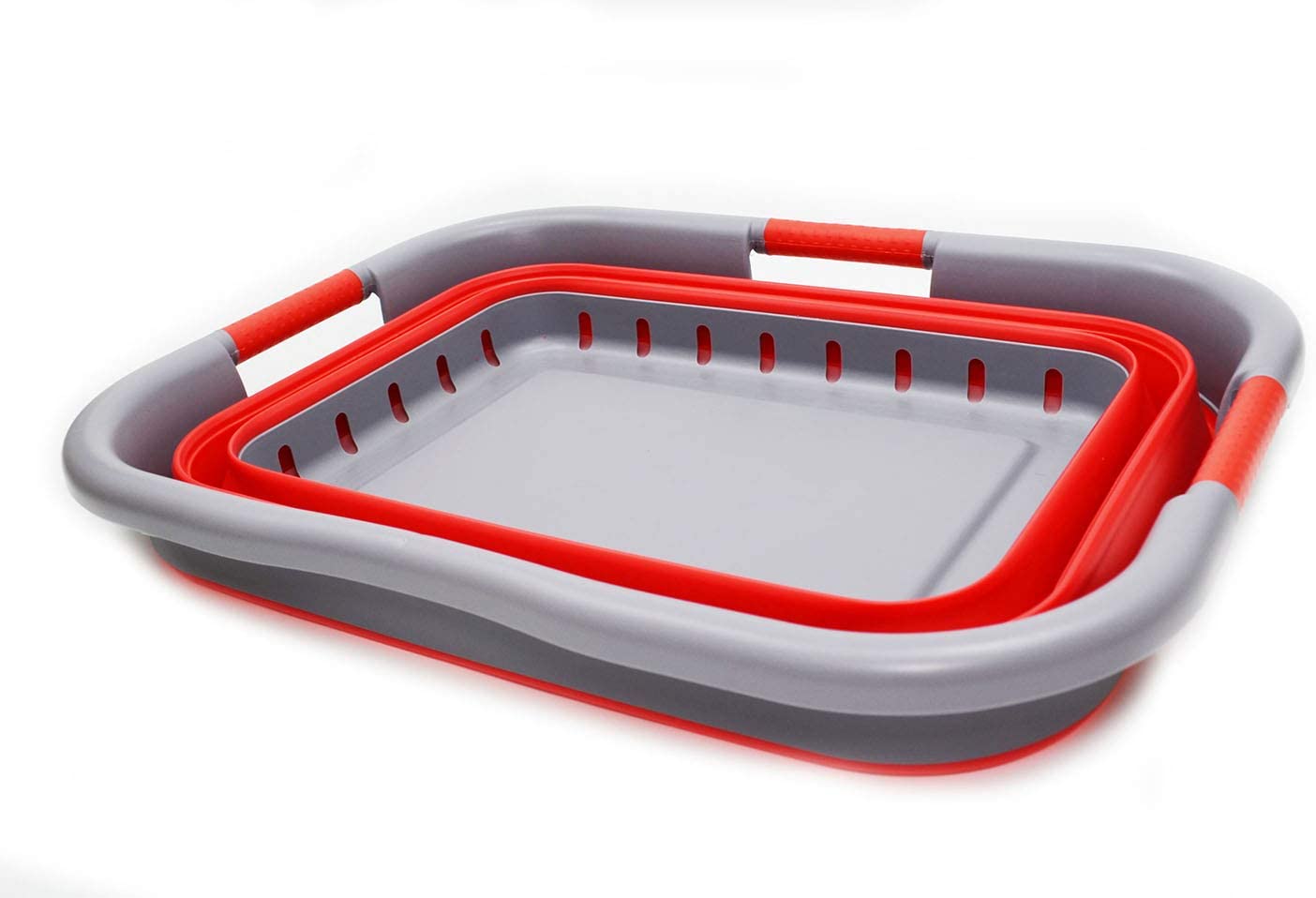 Space Saving Pinterest Laundry Hack
If your laundry basket storage space is tight, we found this fun folding laundry basket that may be the perfect solution. Laundry baskets are ideal for laundry because they are easy to clean. Plus they allow the air to circulate through the laundry which helps to avoid mildew. Finally, when your laundry is clean it's super easy to stack the clean folded laundry into it. We really like that this basket comes in our favorite Spot color red. What's your favorite color?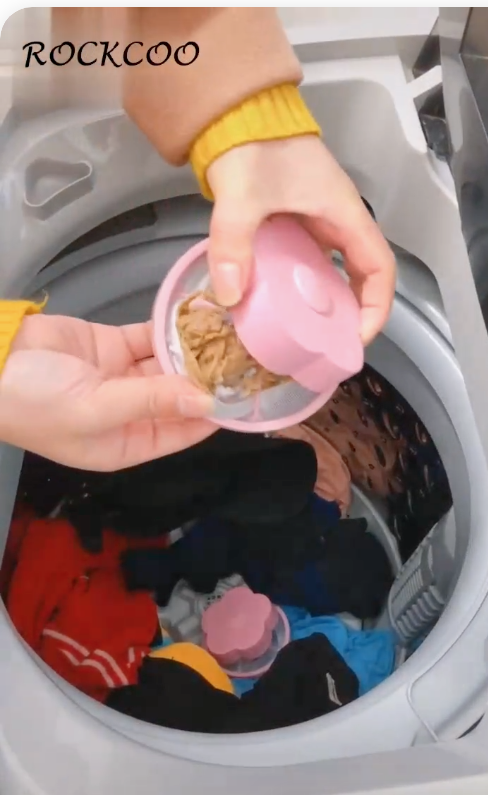 Lint and Hair Pinterest Laundry Hack
You may have seen the ads on Pinterest for this nifty flower. Well, it really piqued my curiosity, and so I bought a set just to give it a try. Sure enough, it came out with a lot of lint inside. The only challenge is that it is primarily for top load washers. The foam flower floats on top of the load and collects the lint and hair that may be floating around. So, it wouldn't really work in a front load washer.

Cabinet Clutter No More
I've tried cabinet door organizers for my laundry spray bottles, but then the hinge started to sag from the weight. Ever since it's been my goal to find a solution that was affordable and didn't involve a saw and screwdriver to organize my cabinet. This simple solution makes me feel foolish. Simply use a tension rod, and hang your spray bottles from it. If you have some laundry clip hooks those work great to hang up items as well.
And there you have it, the top 5 Pinterest laundry hacks. If you give them a try, please share it with us through Facebook or email.